Free Ebook
A Beginner's Guide to Digitalizing HR

Out of all the departments in a company, HR is probably the least flashy. But, in these ultra-competitive times, HR should instead be seen as a strategic partner to the business. The key to this transformation is digitalization of HR.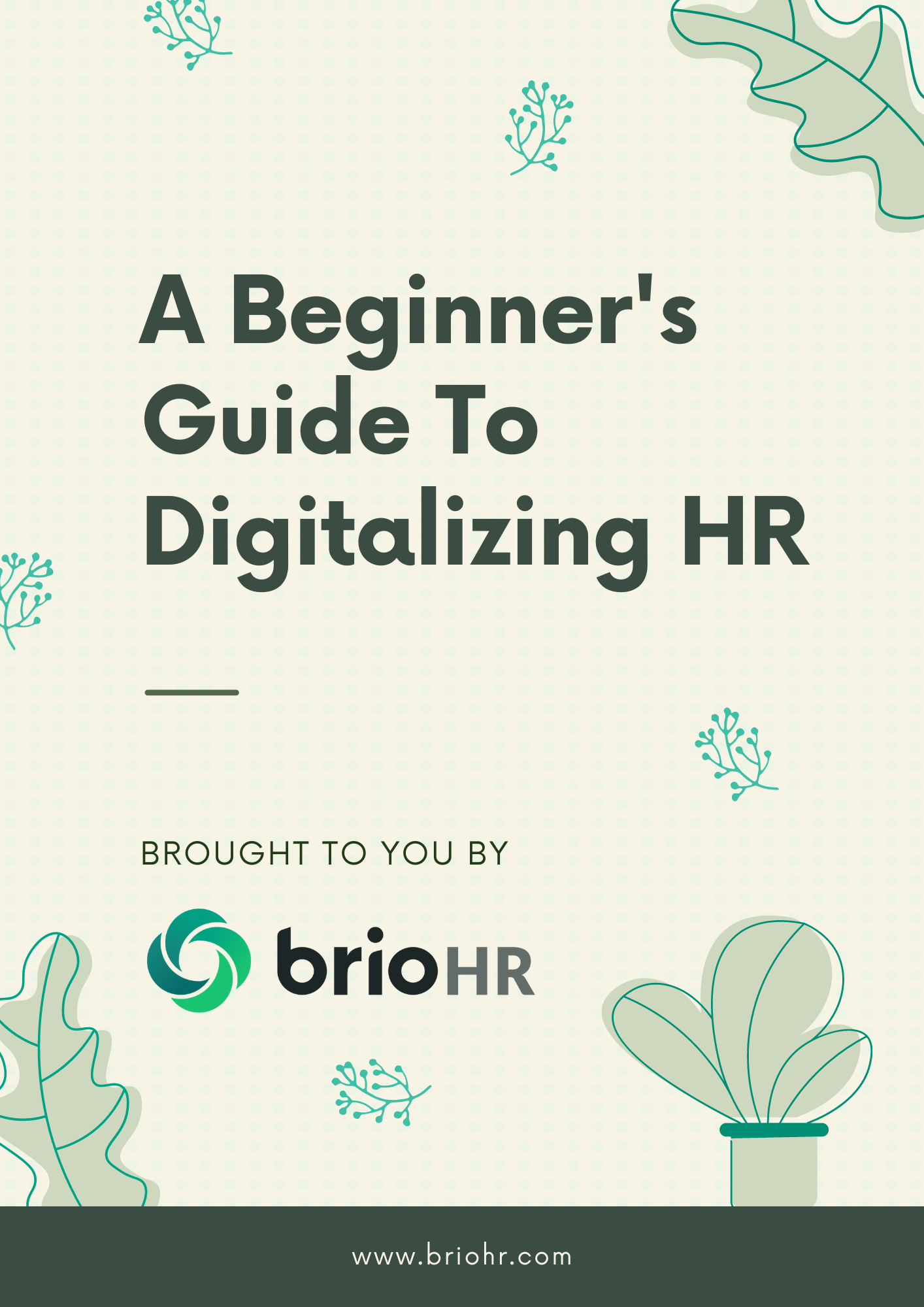 In this ebook, you will learn:
✅
Steps to take before undergoing digitalization.
✅
Understanding what can and cannot be digitalized.
✅
A walkthrough of functions that can be automated for greater efficiency.
✅
How digitalization can unlock productivity for each stage of the employee journey.
1000+ companies trust BrioHR to digitalize their HR


About BrioHR's Guide to Digitalization of HR:
Digitalization can be a scary buzzword, but it doesn't mean you have to be afraid of it.
Instead, when you understand it, you can embrace it and leverage it to boost your business to greater heights. This includes digitalizing the HR function.
In this guide, we walk you through each step of the employee journey, from recruitment to payroll, onboarding to leave management, expense claims to performance reviews and more to show. We show you how digitalization can unleash your organization's competitive edge like never before.
What is BrioHR?
BrioHR is cloud-based software that simplifies all of your HR processes.

With a secure, scalable platform, BrioHR covers the entire employee journey from recruitment to onboarding, payroll and claims, to performance and analytics, and more.

BrioHR is also maintained by a community of experts to customize and support your HR processes.

This enables business owners and HR teams to truly focus on what matters most – people.
Is this ebook really free?
Absolutely! Knowledge like this should not be kept behind a paywall, especially when it concerns digitalization of HR. Just keep us in mind next time you have HR related questions.
Can I know more about BrioHR?
Definitely! Our friendly team will be more than happy to walk you through BrioHR's comprehensive platform and how it can help to enhance your current HR processes.

Feel free to visit https://briohr.com/demo/ and book a free demo.